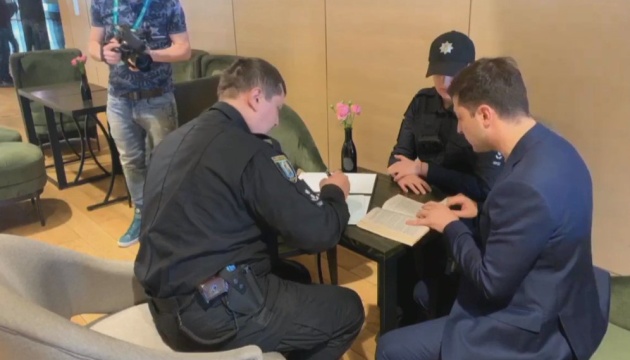 Police hand over administrative protocol to Zelensky for showing his ballot
The police handed over an administrative offence report to presidential candidate, showman Volodymyr Zelensky for demonstrating his ballot paper at the polling station.
"A new president means new rules. Everyone must live by the law," the speaker of Zelensky's campaign headquarters, Dmytro Razumkov, commented on this event.
As reported, Zelensky at the exit of the voting booth showed his filled-in ballot to journalists.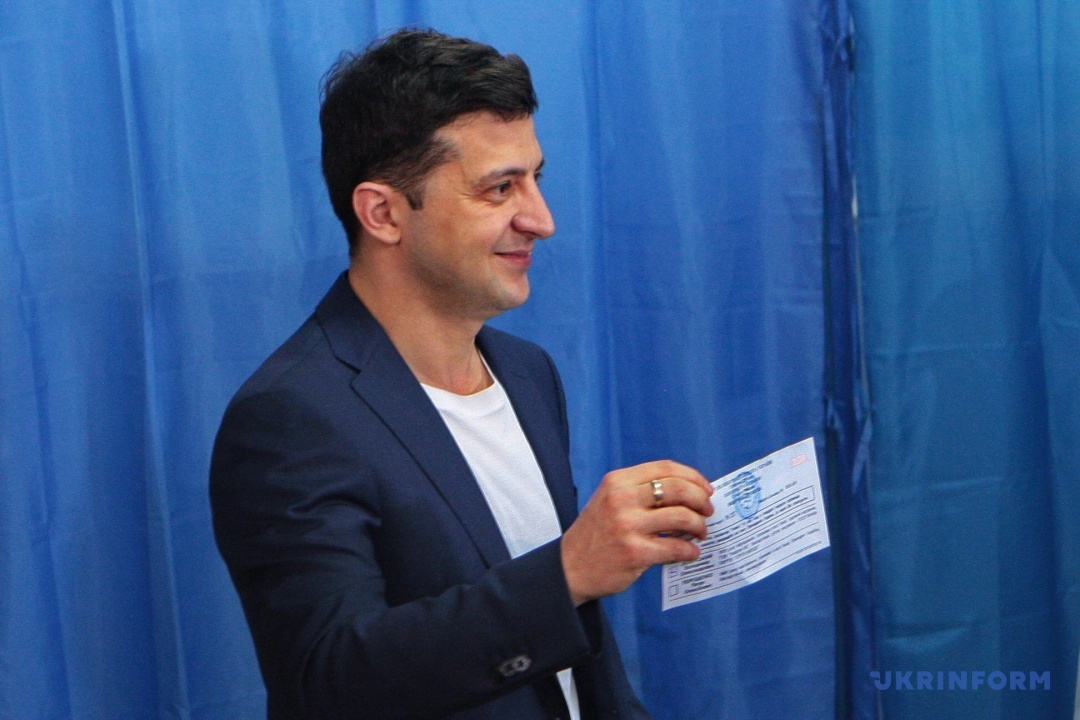 The second round of Ukraine's presidential elections is held on Sunday, April 21.
There are two candidates in a voting paper as showman Volodymyr Zelensky and incumbent Head of State Petro Poroshenko made it to the run-off according to the results of the first round held on March 31.
A total of 199 territorial electoral districts and one overseas electoral district, as well as about 30,000 precinct election commissions, were formed. 101 polling stations operate abroad.
According to the data of 194 electoral districts, the voter turnout was 18.04%.
ish