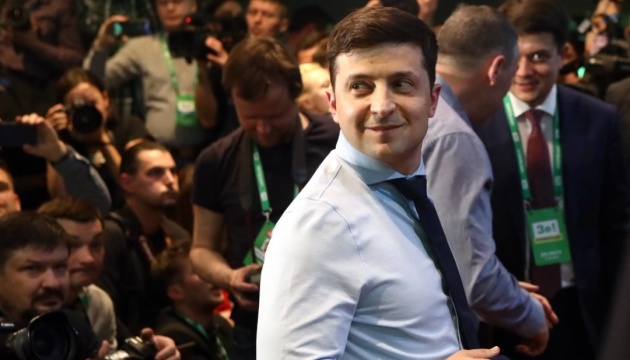 Volodymyr Zelensky votes in elections. Video
Presidential candidate, showman Volodymyr Zelensky has cast his vote at the voting station in the Maritime and River Fleet College of the Kyiv State Maritime Academy named after Hetman Konashevych-Sahaidachny.
As an Ukrinform correspondent reports, many journalists have come to the voting station and a lot of people are waiting for the candidate outside.
As reported, the second round of Ukraine's presidential elections is held on Sunday, April 21.
The voting will last from 8:00 till 20:00 local time in Ukraine and abroad.
There are two candidates in a voting paper as showman Volodymyr Zelensky and incumbent Head of State Petro Poroshenko made it to the run-off according to the results of the first round held on March 31.
ol