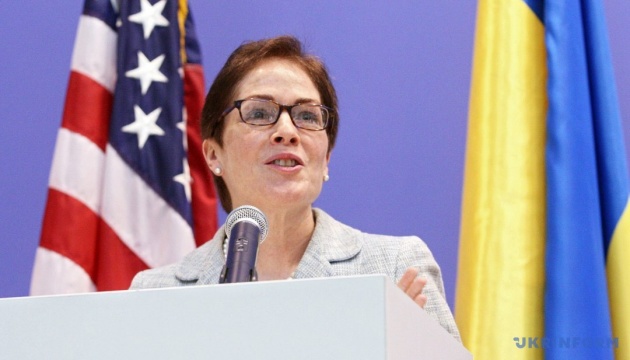 U.S. Ambassador Yovanovitch expects democratic and peaceful elections in Ukraine
U.S. Ambassador to Ukraine Marie Yovanovitch and the U.S. Embassy staff expect that democratic and peaceful elections will be held in Ukraine.
"Ambassador Yovanovitch: 'My colleagues and I at the U.S. Embassy join the people of Ukraine in expecting democratic and peaceful elections today that reflect the will of Ukraine's citizens. I hope all eligible Ukrainians actively participate in their democracy today by voting'," the U.S. Embassy in Ukraine posted on Facebook.
On Sunday, April 21, the second round of Ukraine's presidential elections is held.
The voting will last from 8:00 till 20:00 local time in Ukraine and abroad.
ol