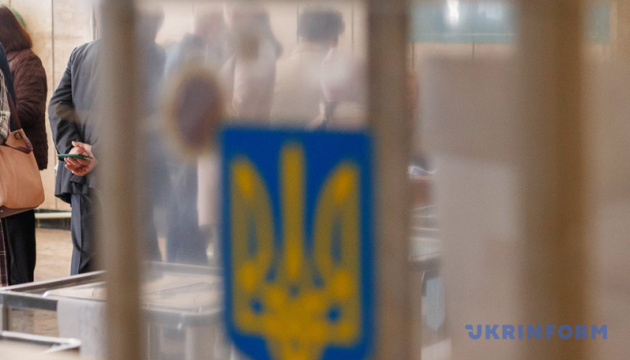 Zelensky ahead of Poroshenko in run-off – KIIS poll
If the second round of presidential elections in Ukraine took place in mid-April, 48.4% of respondents would vote for showman and presidential candidate Volodymyr Zelensky and 17% for incumbent head of state Petro Poroshenko, according to a survey conducted by Kyiv International Institute of Sociology (KIIS) on April 9-14, 2019.
The results of the survey were announced at a press conference on Tuesday, according to an Ukrinform correspondent.
The poll shows that 1.6% of respondents would spoil the ballot, 17.9% were undecided, 8.8% refused to answer, and 6.3% said they would not vote at all.
Of those already decided on their choice, 72.2% said they would vote for Zelensky and 25.4% said they would support Poroshenko, with 2.4% saying they would spoil the ballot.
A total of 2,004 respondents were interviewed. The poll's margin of error does not exceed 3.3% for figures close to 50%, 2.8% for figures close to 25%, 2% for figures close to 10%, and 1.4% for figures close to 5%.
op