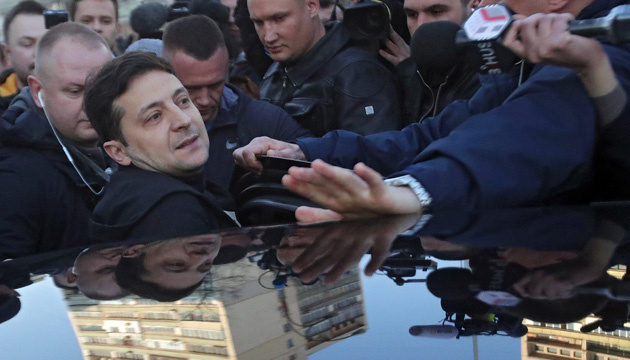 Zelensky releases new video with demands to Poroshenko
Ukrainian presidential candidate and showman Volodymyr Zelensky has released a new video to put forward several demands to another candidate – incumbent President Petro Poroshenko.
The video has been published on the Facebook page of the Zelensky team.
"I want to address the person who occupies a very serious post - the post of president of Ukraine. Mr. Poroshenko, I really want you to switch from 'I heard' to 'I'll do it'," Zelensky said.
He demanded that Poroshenko imprison the killers of activist Kateryna Handziuk, "imprison the Svynarchuks" and release Ukrainian prisoners of war.
"Please do it. That's your job. A showman can become president, but the president who became a showman is a shame. Debates are on [April] 19, but a job is every day," Zelensky said.
op