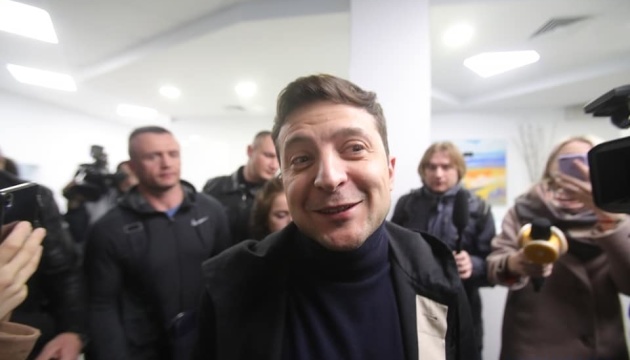 Zelensky releases new video on debate at Olimpiyskiy Stadium
Showman and candidate for the post of Ukraine's president Volodymyr Zelensky has said that he will come to the debate at the Olimpiyskiy Stadium on April 19, not April 14, as earlier proposed by President Petro Poroshenko.
He stated this in his new video on Facebook.
"My debate with Poroshenko will take place on April 19 at the Olimpiyskiy Stadium, where I will be able to ask him any questions," he said.
Zelensky called on his supporters to write comments under the video and put their questions to Poroshenko, which he is ready to voice during the debate.
On April 7, President Poroshenko invited Zelensky to a debate at the Olimpiyskiy Stadium on April 14.
The same day, the Central Election Commission announced the official results of the first round of Ukraine's presidential elections and set the run-off vote for April 21. Showman Volodymyr Zelensky and incumbent head of state Petro Poroshenko made it through to the run-off.
op