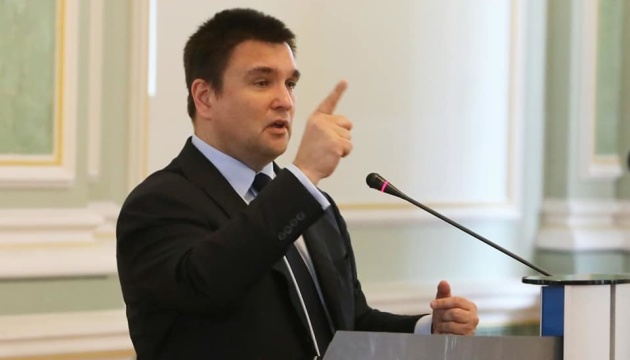 Ukrainian foreign minister calls on Parliament to adopt law on electronic voting
Ukrainian Foreign Minister Pavlo Klimkin calls on the Parliament of Ukraine to pass the legislative amendments regarding the electronic voting that will help increase the voter turnout abroad.
"We know that more than 70,000 Ukrainians voted abroad in 2014. This year, only 56,000 Ukrainian voted. The turnout is much smaller. Many Ukrainians living abroad tell me that is is very important to settle this issue. I tell everyone: I advocate introducing the electronic voting. It is the only way to encourage all Ukrainians abroad [to vote]. This can be done, and I urge the Verkhovna Rada to consider the relevant amendments to the law," the minister told journalists on Friday, April 5, an Ukrinform correspondent reports.
Pursuant to the law, now it is possible to vote abroad only on the territory of diplomatic institutions, the minister reminded. In his opinion, even if appropriate amendments on the opening of additional polling stations outside the diplomatic institutions are approved, they will not solve the problem of voter turnout.
"Only electronic voting can solve the problem. At the same time, we must ensure security and impossibility of manipulation, as many fear that this [electronic voting] will increase the opportunities for manipulation," the foreign minister said.
ol