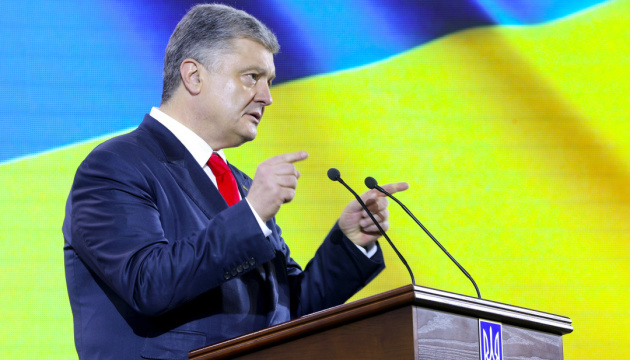 Poroshenko calls on Zelensky to undergo medical checkup on April 5
Incumbent Ukrainian President Petro Poroshenko has called on showman and presidential candidate Volodymyr Zelensky to undergo a medical checkup on Friday, April 5, as part of preparations for a presidential debate.
Spokesperson for Poroshenko's campaign headquarters Oleh Medvedev said this at a briefing on Thursday, according to an Ukrinform correspondent.
"As part of preparations for the debate, Petro Poroshenko is waiting for Volodymyr Zelensky tomorrow at 9 o'clock in the morning at the medical center of the Olimpiyskiy Stadium, which Zelensky himself chose for the debate, in order to undergo all the necessary medical tests, including for the use of alcohol and drugs," he said.
According to Medvedev, this should be an independent examination conducted by a certified laboratory.
Zelensky said on April 3 that the debate with Poroshenko should take place at the Olimpiyskiy Stadium. He also insisted that presidential hopefuls must undergo a medical checkup "to prove to the people that there are no alcoholics or drug addicts among them."
op