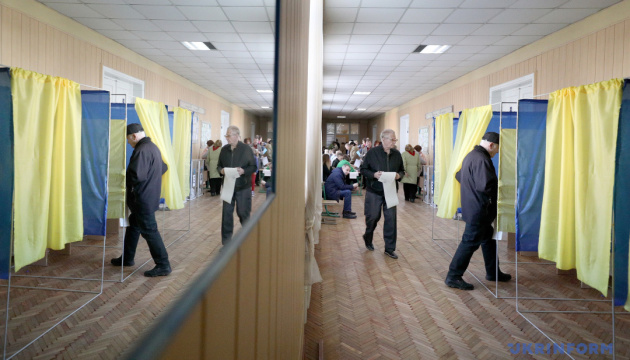 Elections in Ukraine demonstrated sharp contrast with Russia - Senator Menendez
U.S. Senator Bob Menendez, Ranking Member of the Senate Foreign Relations Committee, has congratulated Ukrainians on holding a transparent and democratic first round of presidential elections and stressed that this demonstrated a "sharp contrast" with current realities in Russia.
He emphasized this in an official statement published on Monday, April 1, Ukrinform reports.
"I congratulate the people of Ukraine for a successful election process on Sunday. International election observers affirmed that voters were able to freely exercise their right to choose from a broad choice of candidates the polls, who were also able to campaign freely," the U.S. lawmaker said.
The senator also called on two candidates who will take part in the second round to "engage in a substantial dialogue with the Ukrainian people" so that voters can make the most informed choice for president.
"Among other pressing issues, they deserve to hear about the candidates' views on the war with Russia and how they plan to seriously combat corruption," Menendez said.
At the same time, he noted a crucial role of Ukrainian civil society organizations in monitoring the electoral process and encouraged them to continue their great work in the lead up to the second round.
"Ukraine once again demonstrated a sharp contrast with its neighbor Russia where such an election would be unimaginable under Putin," the U.S. senator said.
"The ultimate guarantor of Ukraine's vote and democracy is the Ukrainian people who have a proven willingness and strong desire to defend their independence and safeguard their institutions against external threats from the Kremlin and the internal threat of corruption. I applaud their courage and remain strongly committed to U.S. policies and programs that strengthen Ukraine's democratic process," Menendez said.