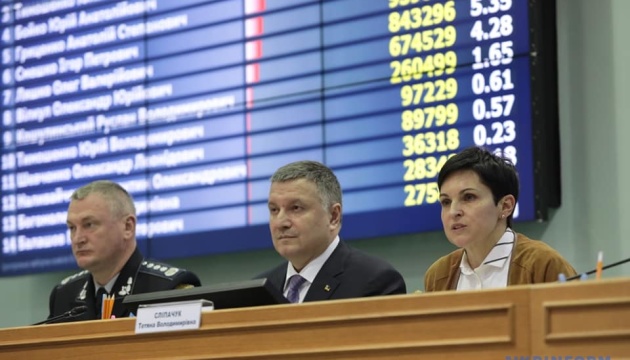 Hackers attacking Ukraine's electoral system for two days – interior minister
There are attempts of cyber interference in the work of Ukraine's electoral system from some IP addresses both in Kyiv and Russia, but specialists are tracking and blocking them.
Ukrainian Interior Minister Arsen Avakov said this at a press conference on Monday, according to an Ukrinform correspondent.
"We have been monitoring this situation very actively for the past two days. We see attempts from some IP addresses to access our central election system - IP addresses from the Russian Federation, IP addresses located in Kyiv, and here CEC experts and our specialists are protecting very well, blocking these addresses," he said, while commenting on the situation with cyber threats to the country's electoral system.
According to him, there is no reason to believe that the system will be discredited.
Avakov said that the information electoral system demonstrates "adequate" work.
In addition, according to Avakov, the level of security in Ukraine's presidential election was unprecedented.
"Some 135,000 employees of the Interior Ministry worked perfectly, and we really have an unprecedented level of security and the provision of rights in these elections. We did not see any systemic violations in the elections," Avakov said.
He also thanked the OPORA civil network for cooperation and assistance.
The first round of the presidential elections was held in Ukraine on March 31. With 88.43% of ballots counted, comedian Volodymyr Zelensky and incumbent head of state Petro Poroshenko reach the presidential run-off.
op