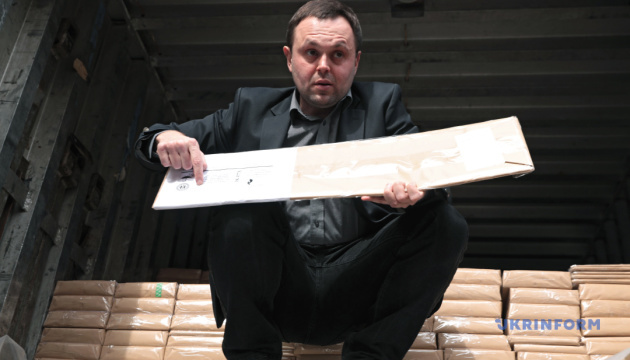 Overseas election commissions to receive more than 420,000 ballots. Photos
The Central Election Commission of Ukraine has handed over to the precinct election commissions of the overseas voting stations the ballots for the scheduled election of the President of Ukraine for voting in the electoral precincts abroad on March 31, 2019.
The ballots were delivered at a meeting of the Central Election Commission (CEC) through representative of the Ministry of Foreign Affairs - acting Head of the General Secretariat Sviatoslav Drozd, an Ukrinform correspondent reports.
"We hand over these ballots to 101 voting stations, which constantly operate abroad," said CEC member Olha Lotiuk.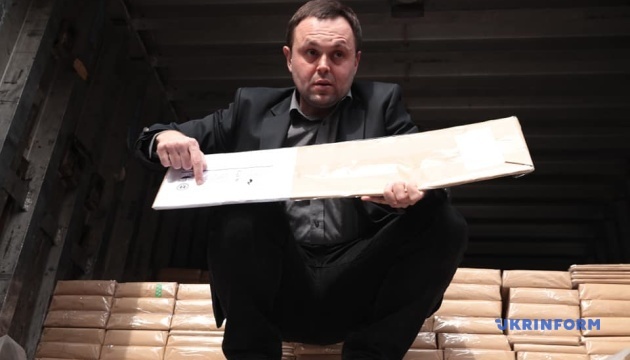 In total, 420,342 ballot papers were handed over. A relevant protocol of the CEC was drawn up.
As Sviatoslav Drozd noted, the ballots are delivered via the courier services, diplomatic mail, and by the embassy staff.
As reported, the presidential elections in Ukraine will take place on March 31.
ol