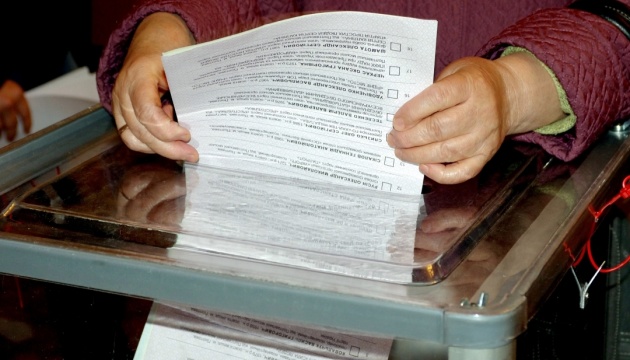 Zelensky, Poroshenko to reach second round of presidential election - poll
If the presidential election in Ukraine were held next Sunday, comedian Volodymyr Zelensky and incumbent President Petro Poroshenko would come to the second round of the election, according to a survey conducted by the Socis Center for Social and Marketing Research from March 5 to March 10, 2019.
According to the poll, as of mid-February, Zelensky (20.7%) would enjoy the greatest support of the population among those who would go to the polls. Poroshenko is second with 13.2% of support. Batkivshychyna Party leader Yulia Tymoshenko is third (11%). Some 6.5% of respondents are ready to cast their votes for Yuriy Boiko, 5.8% for Anatoliy Hrytsenko, and 3.5% for Oleh Liashko. In general, about 24% of voters do not yet know who they will vote for.
As for those who will definitely vote and, accordingly, have already decided on their choice, the results of their voting would be as follows: Zelensky – 27.7%, Poroshenko – 19.6%, Tymoshenko – 14.8%, Boiko – 9.6%, Hrytsenko - 8.2%, and Liashko - 4.8%.
During the study, respondents were also asked to make their own forecasts of who will be the next president of Ukraine. Those polled consider Poroshenko to be the most likely winner in the presidential election - 23.9%. Zelensky's victory was predicted by 19.3% of respondents and Tymoshenko's victory by 13.2%. Other presidential candidates did not receive figures higher than 3%. About a quarter of respondents - 24% - were undecided on who will be the next head of state.
According to sociologists, about 73% of Ukrainians say they will definitely vote in the upcoming presidential election on March 31. About of 19% of those polled are not sure if they come to polling stations on the polling day. About 8% said they would not vote.
The Socis Center for Social and Marketing Research conducted a nationwide survey from March 5 to March 10, 2019. A total of 2,000 respondents aged over 18 years from all regions of Ukraine (except for the population of the Autonomous Republic of Crimea and the occupied territories of Donetsk and Luhansk regions) were interviewed. The poll's margin of error does not exceed 2.1%.
op