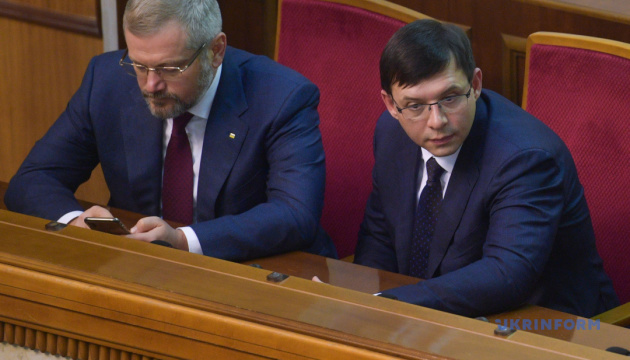 Murayev withdraws from Ukraine election in favor of Vilkul
Ukrainian presidential candidate Yevheniy Murayev has decided to withdraw his candidacy in favor of another candidate, Oleksandr Vilkul.
He stated this at a joint press conference with Vilkul on Thursday, according to an Ukrinform correspondent.
"I want to say that I am withdrawing my candidacy from the Ukrainian presidential election in favor of Oleksandr Vilkul," Murayev said.
The politician urged his supporters to vote for Vilkul and added that he and Vilkul had decided to unite their political forces and intended to hold a unification congress in the near future.
The Central Election Commission on March 7 canceled the registration of presidential candidate Serhiy Kryvonos and earlier of Lviv Mayor Andriy Sadovyi.
Dmytro Hnap also declared his intention to withdraw from the presidential race but his statement did nor come to the CEC.
A presidential candidate may apply to the CEC with a written application on withdrawing from the election until 24:00 on March 7.
The presidential election in Ukraine is scheduled for March 31, 2019.
op