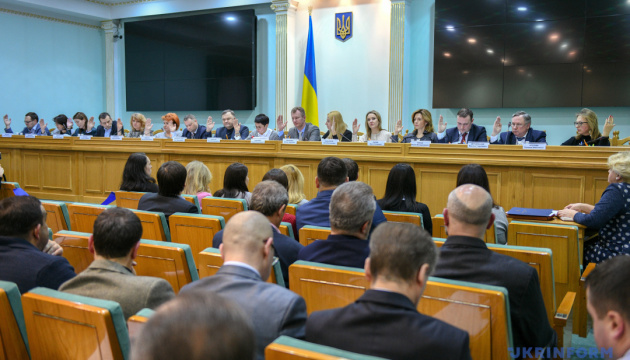 CEC registers 90 more OSCE observers
The Central Election Commission (CEC) has registered another 90 official observers from the OSCE Office for Democratic Institutions and Human Rights (ODIHR) for the presidential election in Ukraine on March 31.
A respective resolution was adopted at a commission meeting on Wednesday, an Ukrinform correspondent reported.
According to the list of registered observers, there are no names of Russian citizens who were previously mentioned in the media as potential candidates for OSCE observers.
Thus, as of February 13, the CEC registered 226 official observers from international organizations and a foreign state (Germany), including 108 observers from the OSCE/ODIHR.
The Verkhovna Rada on February 7 introduced amendments to the electoral law that prohibit citizens of the aggressor state to be official observers in the Ukrainian elections.