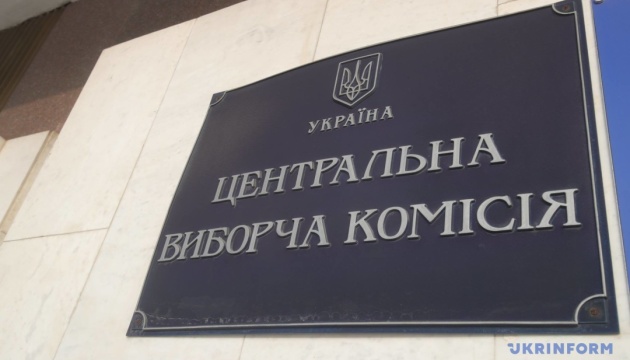 CEC allows five more organizations to monitor Ukraine's presidential election
Ukraine's Central Election Commission (CEC) has granted permission to five more non-governmental organizations to monitor the country's presidential election on March 31.
A respective decision was approved at a CEC meeting on Tuesday following the consideration of applications from public organizations, an Ukrinform correspondent said.
"It is proposed to grant permission to have official observers during the regular election of the president of Ukraine on March 31, 2019 to the following public organizations – NGO All-Ukrainian Department for Detecting and Combating Corruption in Government and Local Self-Governance Bodies, NGO Public Rights Defender, NGO Volunteers League, NGO Election Monitoring Mission in Ukraine in 2019, NGO Center for Industrial Ecology," CEC member Vitaliy Plukar read out a draft resolution.
The CEC unanimously supported the respective resolution.
Thus, as of January 15, the CEC granted permission to 26 public organizations to have official observers during the presidential election in Ukraine on March 31.