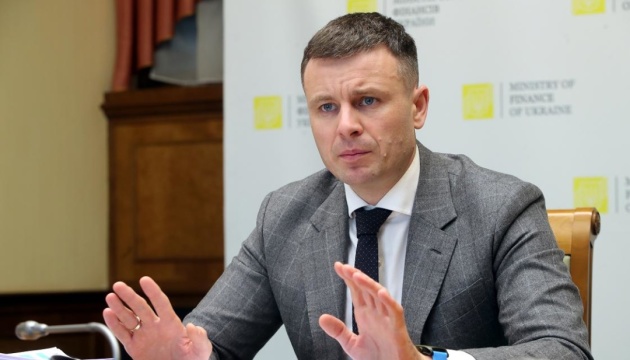 Taxes not to be raised in Ukraine just yet - Finance Minister
There are currently no plans to increase taxes in Ukraine, but a VAT refund on imports and import duties is being considered.
Minister of Finance Serhiy Marchenko said this on the air of the national telethon, an Ukrinform correspondent reports.
"We do not envisage an increase in taxes, we do not envisage strict conditions for their payment. We seek to restore a properly functioning tax system and the customs system in order to be able to balance the budget," Marchenko said.
According to the minister, the first stage is the VTA refund on imports and import duties. Marchenko believes that this will help support Ukrainian businesses.
At the same time, the finance chief noted, in the event of a long war, it will be necessary to return to the tax system, which was in force until February 24.
"This is a forced decision," he added.
Marchenko stressed that the state has no other options for financing the army than getting taxes. Ukraine cannot constantly borrow money to support its forces.
As reported, the Verkhovna Rada on March 15 approved tax incentives for businesses amid war. Thus, the income limit for single tax payers was increased from UAH 10 million to UAH 10 billion. This has significantly expanded the range of companies that will be able to reduce the tax burden during the war and maintain their operations. The sales tax is set at 2%.
Ukraine also abolished excise duties and reduced VAT (up to 7%) on fuel.