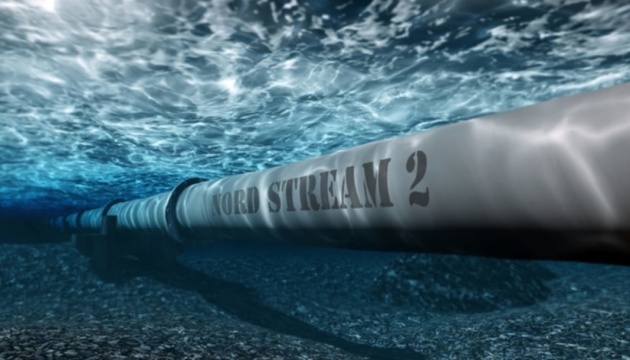 Nord Stream 2 to be completed on Aug 23 – media
The construction of the Nord Stream 2 gas pipeline is set to be completed on August 23, according to DW.
"Natural gas from Russia will be pumped to Germany, the Netherlands and as far away as northern Italy," the report says.
At the same time, DW does not provide any official details about the completion of the construction of the Russian gas pipeline.
As Ukrinform reported, on July 21, the U.S. and German governments issued a joint declaration outlining their position on the completion of the Nord Stream 2 gas pipeline. The U.S. committed to refrain from hindering the pipe's completion, while Germany undertook to impose sanctions on Russia in case Moscow goes for another act of aggression against Ukraine, as well as vowed support for Ukraine in energy transformation.
Ukraine opposes the construction of Nord Stream 2, since it will connect Russia and Europe bypassing Ukrainian territory. The launch of the gas pipeline threatens the transit of Russian gas through Ukraine, and also carries risks for the security of our state.
ish