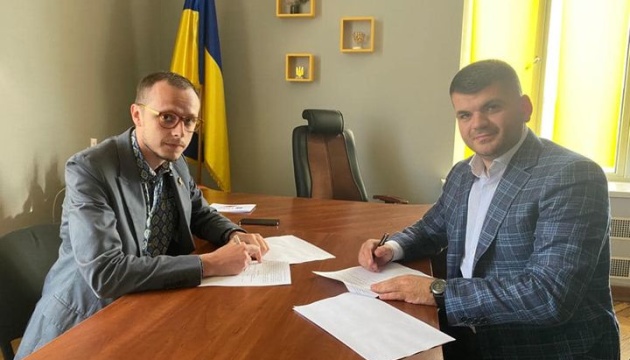 State Tourism Agency, Ukrainian Gambling Council sign memorandum of cooperation
On August 12, 2021, First Deputy Head of the State Agency for Tourism Development Kyrylo Dombrovsky and Head of the Ukrainian Gambling Council Anton Kuchukhidze signed a memorandum of cooperation.
"The document was signed with the aim of promoting comprehensive cooperation between the parties in compliance with the current legislation in the field of organizing and conducting gambling in Ukraine," the State Tourism Agency wrote on Facebook.
Within the framework of the memorandum, they agreed to work in the following areas: exchange of information and experience between the parties, as well as international and Ukrainian organizations and associations; establishing a constructive dialogue and fruitful cooperation between organizers of gambling and hotels; improving the regulatory framework; facilitating the interaction of organizers of gambling and hotels within the framework of compliance with the current legislation and the provision of services at a high level; and popularization of Ukraine as a tourist attractive region.
In addition, the parties agreed to promote compliance with the principles of responsible gaming, disseminate the ideas of social responsibility for the legalization of gambling, and raise awareness of Ukrainian citizens about the gambling market.
The Ukrainian Gambling Council is a non-governmental organization whose main goals are to form an effective mechanism for dialogue between the state and licensed gambling organizers, as well as to promote the creation of a positive image of the gambling market in Ukraine.
ish