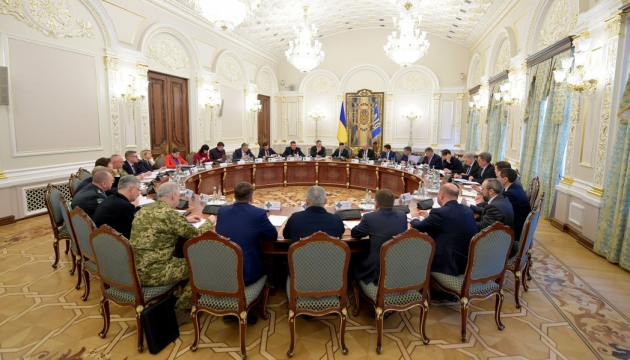 NSDC tells Cabinet to look into situation with national railway operator
The National Security and Defense Council of Ukraine has instructed the Cabinet of Ministers to study the latest developments in Ukrzaliznytsia, the national railway operator, and make radical decisions if required.
That's according to NSDC Secretary Oleksiy Danilov who spoke at a briefing following the Council's field meeting in Donetsk region, an Ukrinform correspondent reported Sunday.
"We draw attention to the fact that today there are quite dangerous processes ongoing from a national security perspective in financial and commercial activities [of Ukrzaliznytsia – ed.), and in ensuring the system's sustainable functioning. Therefore, the National Security and Defense Council has passed a protocol order to the Cabinet of Ministers of Ukraine to look into the latest developments and, if necessary, take radical decisions in this regard, including on personnel," Danilov said.
As Ukrinform reported earlier, on July 29, the European Business Association (EBA) announced that the increase in tariffs for rail freight will increase the annual burden on business by UAH 10.1 billion (US$375.4 million). The EBA believes that this will lead to catastrophic consequences for the coal and energy industries. After all, today a significant number of enterprises are unprofitable or subsidized, facing a difficult financial situation. In addition, the Association is confident that the construction industry will suffer significantly, as the cost of rubble transportation alone could increase by 30%.
The Association also suggests that the total estimated UAH 10 billion – UAH 12 billion ($371 million - $446 million) effect of Ukrzaliznytsia's increasing revenues for 2021-2022 in case the project is implemented has been significantly overstated.
Memo
JSC Ukrzaliznytsia is a state-owned railway operator, a monopoly that controls the vast majority of the country's railroad transportation. With a total track length of over 23,000 km, Ukrzaliznytsia is the world's 13th-largest railway operator. It is also the world's sixth-largest rail passenger carrier and seventh-largest freight transporter.
im