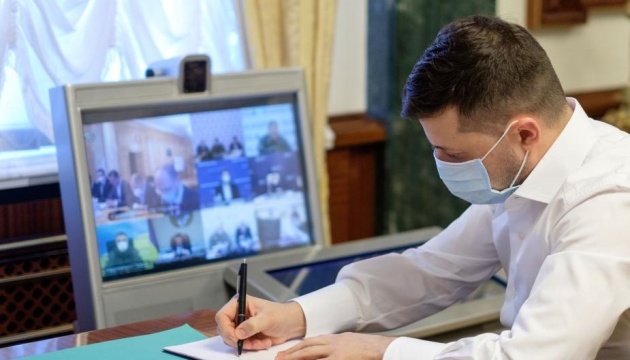 Zelensky signs law on taxation of e-services for foreigners
President of Ukraine Volodymyr Zelensky has signed the law on taxation of electronic services of non-residents, which was adopted by the Verkhovna Rada on June 3, according to the president's website.
The law, No. 1525-IX, "On Amendments to the Tax Code of Ukraine to Abolish Taxation of Income Received by Non-residents in the Form of Payment for Production and/or Distribution of Advertising and Improving the Procedure for Value Added Taxation of Transactions on Supply of Electronic Services by Non-Residents to Individuals" stipulates a special procedure for value added taxation of non-resident companies that provide electronic services to individuals residing in Ukraine.
It is noted that this will increase VAT revenues to the state budget. Such tax rules have already been adopted in other countries, such as the European Union, Australia, Belarus, Kazakhstan and others.
In particular, foreign companies that provide electronic services to Ukrainians will be required to register as value added taxpayers under a simplified procedure through a special electronic service, if the total amount of relevant transactions exceeds UAH 1 million per year.
iy