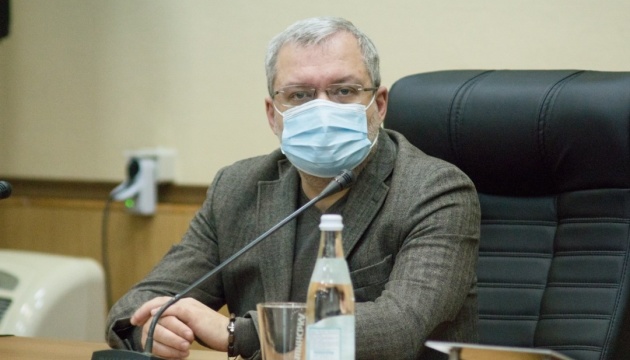 Ukraine ready to make its contribution to achieving climate goals - Halushchenko
Global climate goals require the joint efforts of countries around the world, and Ukraine is ready to make its contribution, according to Ukrainian Energy Minister Herman Halushchenko.
He stated this at the 12th European-Ukrainian Energy Day conference on Thursday, June 10.
Halushchenko noted that the economic recovery after the pandemic in 2021 leads to increased demand for electricity in the world. Accordingly, there is a risk of increased emissions. "The world's achievement of climate goals is under threat," he said.
At the same time, it is important for Ukraine to complete its "homework" on existing challenges, he said.
"Our main task is to find ways to solve the problems accumulated in the past and to transform the energy sector in the shortest possible time," Halushchenko said.
He confirmed that Ukraine adheres to its international obligations and supports the European Green Deal. The Energy Ministry is already including respective targets in long-term strategic documents and is preparing for the energy transition.
"The synchronization of Ukraine's energy systems with European ones, in particular ENTSO-E, energy efficiency, hydrogen - all these are priorities for the ministry," Halushchenko said.
The European-Ukrainian Energy Day is an annual international conference that brings together key players from Ukrainian, European and international government institutions and local and international business to present, analyze and discuss renewable energy, innovation and green hydrogen in Ukraine in the context of the Association Agreement with the EU, the Paris Agreement and the European Green Deal.
op