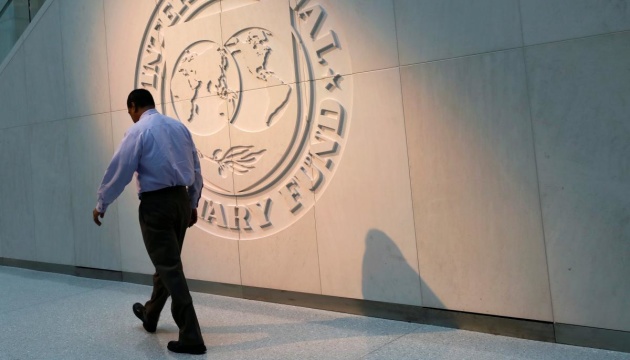 Government officials, MPs discuss bills needed for cooperation with IMF - Shmyhal
Representatives of a number of ministries and the parliament have discussed bills needed for cooperation with the International Monetary Fund (IMF), Prime Minister Denys Shmyhal has said.
"Together with the heads of the Verkhovna Rada committees, we are working on the adoption of bills needed for cooperation with the IMF and receiving macro-financial assistance from the EU," Shmyhal wrote on Telegram.
According to him, a meeting was held with representatives of the parliament with the participation of the Ministry of Justice, the Ministry of Finance and the Ministry of Energy "on the formation of the agenda."
Shmyhal said on May 21 that significant progress had been made in legislative work needed to receive macro-financial assistance from the European Union and a tranche from the IMF. He also said that the Verkhovna Rada had recently supported 12 bills at first reading and three more important bills had already received positive feedback from the committees before their second reading and would soon be submitted to the parliament's session hall.
In April last year, the European Commission decided to provide EUR 1.2 billion in macro-financial assistance to Ukraine to reduce the burden on the budget in connection with the crisis caused by the COVID-19 pandemic.
In December 2020, Ukraine received the first tranche of EUR 600 million.
op