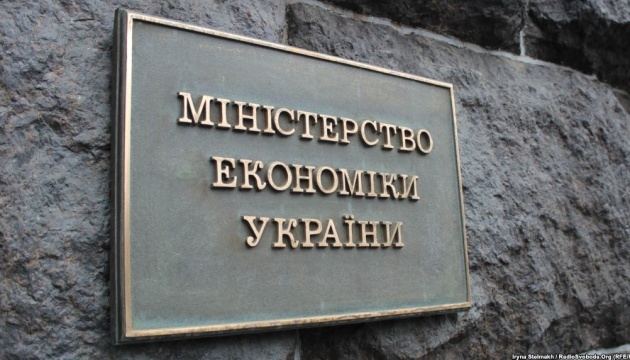 Economy Ministry: Law on business ombudsman to help improve business climate
The adoption of the draft law on business ombudsman institution will help improve the business climate in Ukraine and will be a positive signal for foreign investors.
According to Ukrinform, a corresponding statement was released by the press service of the Ministry of Economy of Ukraine following a meeting between the Business Ombudsman Council (BOC) and First Vice Prime Minister of Ukraine - Minister of Economy Oleksiy Lyubchenko.
During the meeting, the parties discussed the results of the BOC's six-year work, as well as the new version of the draft law on the business ombudsman institution which is currently pending consideration in the Verkhovna Rada.
The First Deputy Prime Minister expressed support for the bill, noting that its adoption will help improve the business climate in Ukraine and will be a positive signal for foreign investors.
"The introduction of the business ombudsman institution at the legislative level will promote the transparency of government agencies and economic entities under their management, as well as improve the conditions for doing business in Ukraine. Small and medium-sized enterprises will have more opportunities to protect themselves from illegal actions or interference in their work by public authorities," Lyubchenko said.
According to Business Ombudsman Marcin Święcicki, the BOC has already provided about 400 recommendations to various government agencies aimed at solving systemic problems of business in cooperation with the government agencies. The Council is ready to intensify work on their implementation in close cooperation with the Ministry of Economy and other agencies.
In addition, the parties discussed topical issues of corporate governance reform.
In order to improve corporate governance, the business ombudsman proposed to enshrine in the draft law more competencies for supervisory boards, in particular, the possibility of defining the company's goals and dependence of financial remuneration for members of supervisory boards on their achievement.
The Business Ombudsman Council was established in December 2014 to ensure effective and systematic business communication with public authorities and local self-government bodies, as well as enterprises that are state-owned or subordinated to government agencies. The Business Ombudsman Council is a permanent advisory body under the Cabinet of Ministers of Ukraine.
ol