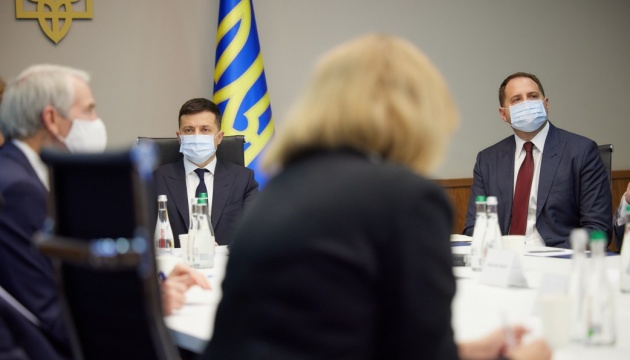 Zelensky: About a thousand Great Construction projects being implemented in Ukraine
In the next few years, about 1,000 projects of the Great Construction program will be implemented in Ukraine.
"Almost 1,000 facilities of the Great Construction project for 2021 and projects planned for the next years must be completed, reconstructed, and put into operation," President of Ukraine Volodymyr Zelensky said during a meeting of the House of Local Authorities of the Congress of Local and Regional Authorities of Ukraine in Khmelnytsky city.
In his opinion, the successful implementation of the Great Construction program largely depends on the coordinated cooperation between central and regional authorities.
In February, Deputy Head of the President's Office, coordinator of the Great Construction program Kyrylo Tymoshenko said that 6,500 km of roads, 150 bridges and artificial structures, 95 schools, 70 kindergartens, 80 stadiums, 29 swimming pools, and 177 hospital admissions units would be built and restored in 2021.
ol