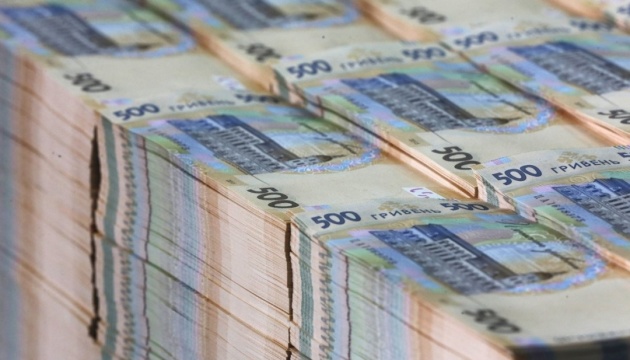 Ukraine's state budget deficit exceeds UAH 32B in Jan-May
The deficit of Ukraine's state budget amounted to UAH 32.5 billion in January-May 2021, including a general fund deficit of UAH 31.3 billion, the Ukrainian Finance Ministry has reported.
The ministry added that according to the target for January-May, the general fund deficit was planned at UAH 86.5 billion.
Actual government borrowings to the general fund of the state budget in the first five months of 2021 amounted to UAH 192.5 billion, or 73.4% of those planned for this period.
UAH 156 billion was raised from the placement of domestic government bonds to finance the state budget, including UAH 40 billion raised in foreign currency ($1 billion and EUR 349.2 million).
In January-April 2021, the state budget had a deficit of UAH 27.2 billion, including a general fund deficit of UAH 29.4 billion.
The law on the state budget of Ukraine for 2021 set revenues at UAH 1.092 trillion and expenditures at UAH 1.328 trillion. The maximum amount of the state budget deficit has been approved at UAH 247 billion.
op