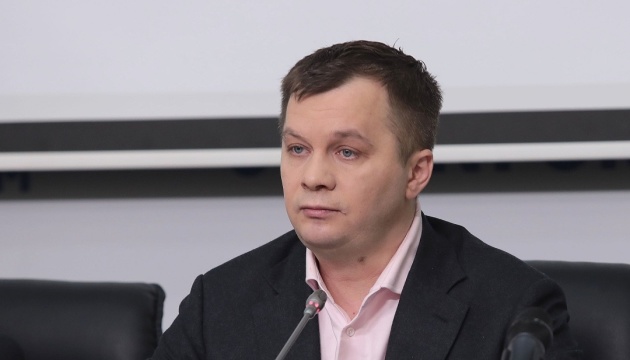 Mylovanov: Fund for restoration of infrastructure in eastern Ukraine to be set up
A special fund managed by a state agency will be set up to restore the infrastructure of the occupied territories after their return to Ukraine.
"There is international practice, there are successful and unsuccessful approaches to such issues. One of the successful approaches is to create a fund that is filled by the state, international donors, private companies. A management company or agency is designated. It can be a state agency, it can be another agency which had a similar experience of restoring infrastructure in other countries," Tymofiy Mylovanov, a non-staff adviser to Head of the Office of the President of Ukraine, president of the Kyiv School of Economics, said on the air of Dom TV channel.
The fund's supervisory board may include all donors involved in its filling – both representatives of central and local authorities and representatives of international companies, private business.
This fund will be managed by a special state agency, which will directly carry out the restoration process.
"There are different models. The standard model provides for the creation of a central executive body, in fact, an agency, which we have many. For example, we have many anti-corruption agencies, for example, the National Agency on Corruption Prevention. So, the infrastructure restoration agency, or more accurately, the region's economic recovery agency will be set up," Mylovanov explained.
The legislation will be drafted for this agency to prescribe the goals and objectives of the agency, its structure, principles of appointment of management, etc.
It is assumed that the process of restoration of the occupied territories after their return to Ukraine will be managed by a state agency in accordance with the strategy and action plan developed by it. However, international companies and private business can be involved in certain areas, the non-staff adviser to the Head of the President's Office added.
ol