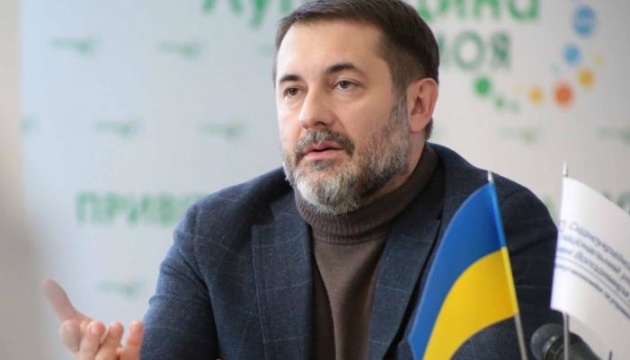 Foreign investors no longer afraid to invest in Luhansk region – head of regional administration
The emphasis in Luhansk region's relations with foreign partners has shifted from assistance to joint work: investors are ready to invest in the development of the region.
"Over one and a half years of my tenure, dozens of consuls and ambassadors from different countries have visited us. Now I can say that their rhetoric has changed completely. Earlier we talked about how a humanitarian aid truck will come. Now we talk about doing something together: build, open enterprises ... They see colossal changes, stability, and development of the region," Chairman of the Luhansk Regional State Administration – Chairman of Regional Military-Civil Administration Serhiy Haidai said at the UkraineInvest Talks: Dnipro forum, an Ukrinform correspondent reports.
According to him, Luhansk region no longer "scares" potential investors. Thus, during the joint visit with the President to Vienna [in September 2020], the representatives of the region signed a memorandum on the construction of a regional hospital with the Austrian company VAMED. The Austrian side agreed with Deutsche Bank on a EUR 168 million loan for the project.
Already this year, France agreed to grant Luhansk region a EUR 70 million loan for the modernization of the Popasna water and wastewater treatment plant for 40 years.
Also this year, the region will receive USD 100 million for road reconstruction and agricultural projects.
According to Haidai, another strong signal is the fact that the Czech Export Guarantee and Insurance Corporation (EGAP) declared its readiness to insure the investments of the big Czech business in the Luhansk region.
As reported, the UkraineInvest Talks: Dnipro international investment forum is held in Dnipro on May 27. It is aimed at popularizing the investment environment in the regions of Ukraine. Among the key topics are investment policy and regional development, investment incentives for projects with significant investments, experience of investors, construction of investment bridges between Ukrainian regions and the world.
ol