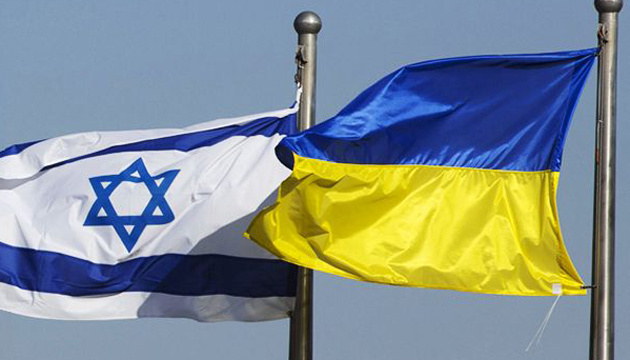 Economy Ministry: Conclusion of FTA with Israel promotes strengthening bilateral trade
For Ukraine, the FTA agreement with Israel is an opportunity to develop high-tech products and increase production cooperation.
The Ministry of Economy of Ukraine made a corresponding statement following the roundtable meeting entitled "Ukraine–Israel Free Trade Agreement: features, opportunities, business perspective".
Deputy Economy Minister Taras Kachka informed the participants about the opportunities provided by Ukraine–Israel Free Trade Agreement, which entered into force on January 1, 2021, and how to take advantage of this document.
"The conclusion of this agreement has become a kind of advertisement to strengthen bilateral trade and business ties between Ukraine and Israel. We have a significant export of agricultural products to Israel, and the agreement creates additional opportunities for the development of this cooperation. But the most important emphasis is not so much on increasing direct trade as on growing production cooperation and increasing trade opportunities in other markets. For us, this is an agreement that will allow further developing high-tech and value-added products, which is what both the Ukrainian Government and business dream of," Kachka said.
He added that the agreement was a rather complex document. Exporters planning to enter the Israeli market need to have a clear understanding of the tariff reduction schedule, current tariff quotas, and rules of origin, as well as check each specific product according to customs classification.
In particular, the terms of Ukraine–Israel Free Trade Agreement provide for several options for Israel's liberalization of import duties on various categories of goods of Ukrainian origin: immediate abolition of import duties from the date of entry into force of the Agreement (January 1, 2021), gradual reduction of import duties to 0 % over the next 3-5-7 years, and establishment of tariff quotas, within which the amount of import duty is 0%.
As reported, Ukraine–Israel Free Trade Agreement entered into force on January 1, 2021, in accordance with the Law of Ukraine "On Ratification of the Free Trade Agreement between the Cabinet of Ministers of Ukraine and the Government of the State of Israel."
ol