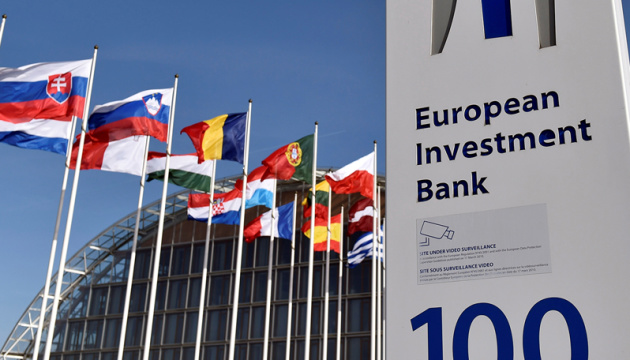 EIB invested over EUR 1B in Ukraine last year
In 2020, the European Investment Bank (EIB) invested more than EUR 1 billion in infrastructure and innovation projects in Ukraine, up 50% compared to 2019.
As Head of EIB Resident Representation for Ukraine Jean-Erik de Zagon said in an interview with Ukrinform, the coronavirus pandemic made 2020 very difficult but crises, even the most acute ones, always open up opportunities.
"We intensified investment to address the long-term social and economic development of eastern Ukraine and the integration of conflict-affected regions, as well as the modernization of road infrastructure. A EUR 340 million loan agreement was signed to help restore social infrastructure, improve utilities, and renovate administrative buildings in many towns in the east. EUR 100 million was also attracted for the modernization of roads in Luhansk region," he said.
The Head of EIB Resident Representation for Ukraine also reminded of the signing of a EUR 300 million loan agreement to improve the energy efficiency of almost 1,000 public buildings and disbursement of EUR 200 million to improve public transport in Ukraine. Thanks to this loan, 20 mid-sized and large Ukrainian cities are modernizing the rolling stock of electric public transport (trams, trolleybuses, subway cars, and electric buses). The EIB provided EUR 30 million for the modernization and digitalization of the Ukrposhta national postal operator and EUR 50 million to stimulate innovation and the entrepreneurial ecosystem in Ukraine (a loan for the development of the UNIT.City innovation park).
In 2020, the EIB also channeled EUR 75 million to local financial intermediaries to support Ukrainian SMEs and mid-cap companies affected by the economic impact of the coronavirus pandemic.
"So, despite the difficulties, 2020 was a very productive year for us," Jean-Erik de Zagon summed up.
ol