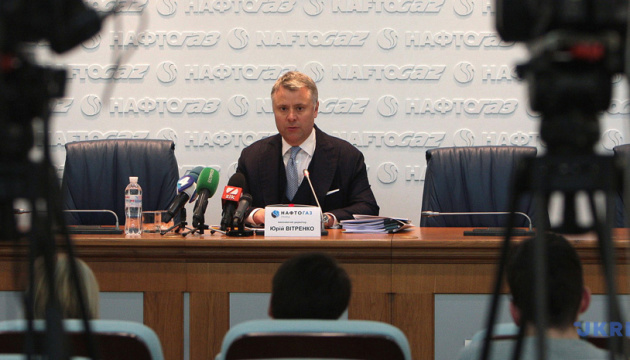 Vitrenko outlines priorities for Naftogaz
Chairman of the Board of NJSC Naftogaz of Ukraine Yuriy Vitrenko has said that solving financial and operational problems, developing JSC Ukrgasvydobuvannya and increasing its own gas production is a "national" task of the government and the new management of Naftogaz.
Speaking at his first press conference as new Naftogaz CEO, Vitrenko reminded that the state enterprise suffered about UAH 19 billion of losses, while the government in December 2020 expected that the company's activities would be profitable.
Vitrenko also reminded of miscalculations in the operational activities of the company. He promised that correcting this situation would be a priority for him in the first months of his work.
"And by the end of the year, NJSC will be able to display real positive results," said the new head of Naftogaz.
As reported, on April 28, the Cabinet of Ministers dismissed Andriy Kobolyev as CEO of NJSC Naftogaz of Ukraine and appointed Yuriy Vitrenko to replace him.
In 2020, Naftogaz Group's net consolidated losses came to UAH 19 billion, while the company's financial plan approved by the Cabinet of Ministers provided for UAH 11.5 billion in profit.
iy