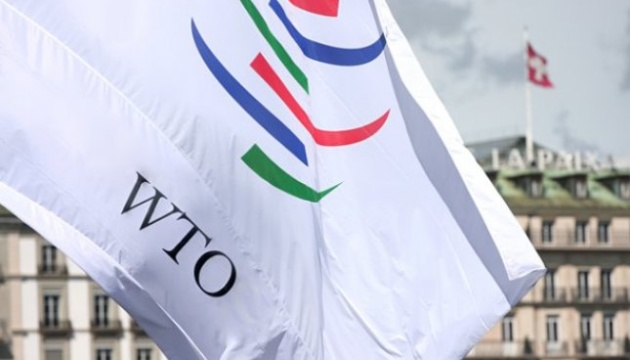 Ukraine preparing for WTO's Ministerial Conference
Ukraine is preparing for the 12th Ministerial Conference of the World Trade Organization (WTO), the press service of the Ministry for Economic Development, Trade and Agriculture of Ukraine has reported.
According to the report, a meeting between Deputy Minister for Economic Development, Trade and Agriculture, Ukraine's Trade Representative Taras Kachka and WTO Director-General Ngozi Okonjo-Iweala was dedicated to this issue.
The meeting took place as part of consultations on preparations for the 12th WTO Ministerial Conference, which will be held in early December 2021 in Geneva (Switzerland). Both parties discussed a wide range of issues, including the current activities of the organization, the resumption of the Appellate Body's work, WTO reform, the link between trade and environmental protection, enhanced cooperation between members to ensure timely and universal access to vaccines and medical devices to combat the COVID-19 pandemic, etc. Special attention was paid to the issues of the 12th Ministerial Conference.
In particular, Kachka stressed that agriculture is crucial for the economic development of many WTO members and plays a key role in ensuring food security. Ukraine identifies agriculture as a priority sector. Substantial reforms in the field of agriculture, including in terms of domestic support and market access, should remain the basis for the success of the 12th Ministerial Conference.
Kachka also stressed his support for initiatives to improve trade rules, especially in new areas such as e-commerce and internal regulation of services.
Okonjo-Iweala, in turn, thanked Ukraine for its continued support for the multilateral trading system and for its active and consistent position within the WTO.
op