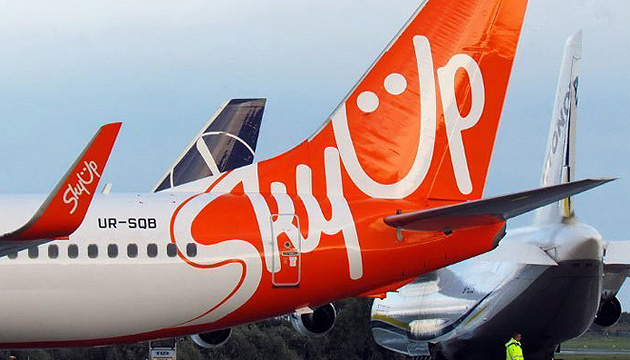 SkyUp operated 708 passenger flights in March
The Ukrainian low-cost carrier SkyUp Airlines operated 708 passenger flights in March 2021, which is 300 flights more than in February, the airline's press service reports.
According to the internal statistics, the company operated 536 charter and 172 scheduled flights in March. In addition, the airline carried 127,661 passengers, of which 100,485 via charter flights and 27,176 via scheduled ones. Also, 83,855.4 kg of cargo were delivered by passenger flights.
"Today, SkyUp operates at 50-60% of its operating capabilities, which corresponds to the scale of early 2020. In the future, we will continue to expand our flight network as borders open," the company said.
In March, SkyUp began operating Kyiv-Almaty-Kyiv and Kyiv-Belgrade-Kyiv regular flights. The airline also announced flights from Kyiv to Larnaca. Flights from Kharkiv, Zaporizhzhia and Lviv will be added later.
The company reminds that flights to Istanbul from Zaporizhzhia and Kharkiv will be added to SkyUp flights from Kyiv, Lviv and Odesa in May.
ish