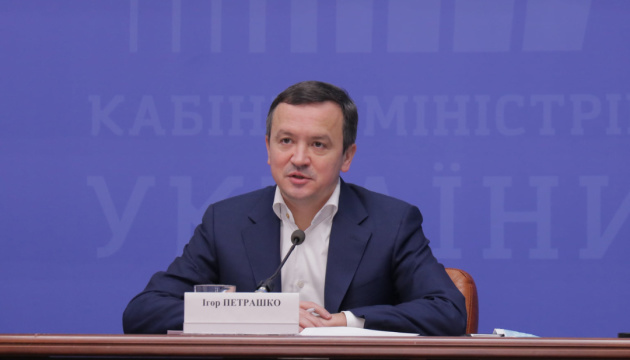 Government to protect companies with production localization share of over 35%
The Government will protect all Ukrainian producers with a share of localization of over 35%.
"We have to protect our people. And not only a purely Ukrainian manufacturer, but anyone who is ready to produce in Ukraine. They will receive the same preferences as the national producer, as the state will consider them to be Ukrainian. The criterion of localization, in my opinion, is very simple: the share of production in Ukraine of over 35%," Minister of Economic Development, Trade and Agriculture Ihor Petrashko said in an interview with the Korespondent Ukrainian magazine, the Ministry's press service informs.
He noted that the Economic Development Ministry and Prozorro platform had finished work on "non-price criteria" and "life cycle" modules which will help increase Ukrainian manufacturers' orders.
Also, according to Petrashko, enhanced support for national producers and exporters will be provided through the work of the Export Credit Agency. The minister stressed that the preparations were being made actively for signing the Agreement on Conformity Assessment and Acceptance of Industrial Products, which will facilitate Ukrainian companies' access to EU markets.
Petrashko stressed that the Ministry pursued a rather strict anti-dumping policy. At present, Ukraine applies 28 trade defense measures (including 25 anti-dumping and 3 special measures). The economic effect of these measures may exceed UAH 16.7 billion.
ol