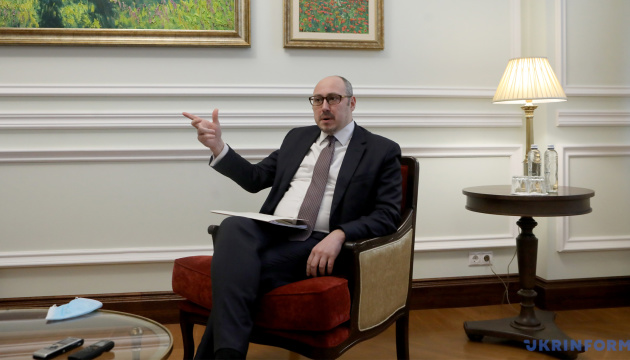 Ukraine, Egypt interested in joint economic projects in Africa – MFA
Political consultations between the Ministries of Foreign Affairs of Ukraine and Egypt, co-chaired by Deputy Minister of Foreign Affairs of Ukraine Dmytro Senik and Assistant Foreign Minister of Egypt for European Affairs Ambassador Badr Abdel Atty, were held in Cairo on April 5, 2021.
"The parties discussed a wide range of issues of Ukrainian-Egyptian cooperation in the political, economic, tourism and investment sphere, as well as a number of practical measures for the development and diversification of trade," reads the report posted on the Ukrainian ministry's website.
The diplomats also discussed the prospects of launching joint economic projects in Africa.
"A separate topic of the consultations were steps to strengthen cooperation between Ukraine and Egypt in the political-diplomatic and cultural-humanitarian spheres, in particular in the international scene, as well as to further expand the bilateral legal framework," reads the report.
In the context of the development of political dialogue between the two countries, the parties paid special attention to preparations for the exchange of visits at the highest level.
Dmytro Senik conveyed a personal message from the Minister for Foreign Affairs of Ukraine Dmytro Kuleba to his Egyptian counterpart, confirming the readiness of Ukraine to develop mutually beneficial relations with Egypt, as well as an invitation to visit Ukraine.
As a reminder, Egypt is a key economic partner of Ukraine on the African continent. In 2020, the total volume of trade in goods and services between Ukraine and Egypt amounted to $1.8 billion. Last year, Egypt was visited by 727,000 Ukrainian tourists. According to this indicator, Ukraine took first place among all foreign countries.