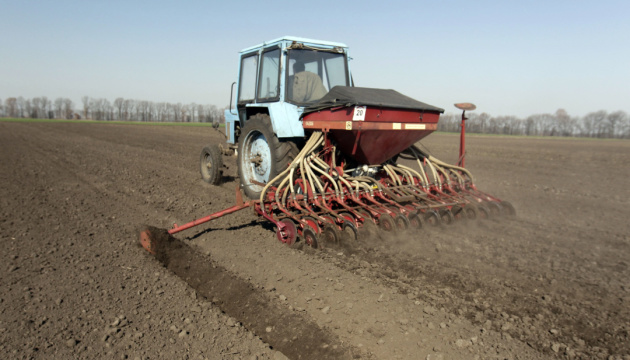 Ukraine begins spring sowing campaign
Ukrainian farmers have started the sowing of early spring crops, according to the Ukrainian Ministry for Economy, Trade and Agriculture Development.
As of March 25, farmers in Kherson, Donetsk, Zakarpattia and Mykolaiv regions sowed 106.3 thousand hectares, or 1% of the forecast. In particular, farmers in Kherson region sowed spring crops on 97.6 thousand hectares (58% of the forecast), including barley on 84.1 thousand hectares (89%), peas on 9.9 thousand hectares, wheat on 1.82 thousand hectares, and oats on 1.75 thousand hectares.
According to preliminary data received from the regions, the area of ​​crops in all categories of farms for the 2021 harvest is expected to be within 28.1 million hectares, or 378 thousand hectares more than in 2020.
The area under grain crops in all categories of farms could total 15.5 million hectares, or 55% in the structure of sown areas, which corresponds to the optimal crop ratio in crop rotations. As expected, farmers will sow spring grain crops on the area of ​​7.6 million hectares, sunflower on 5.4 million hectares, soybeans on 1.4 million hectares, sugar beets on about 223 thousand hectares.
iy