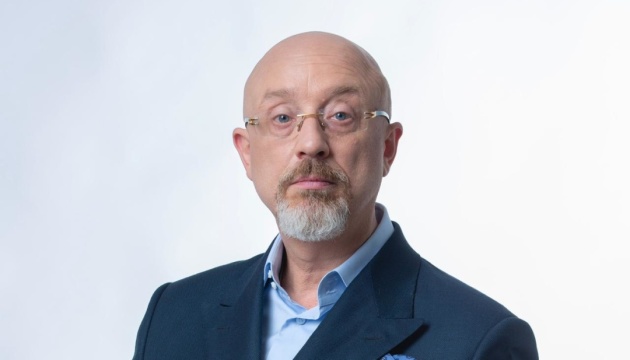 Reznikov outlines creation of 'belt of success' in eastern Ukraine
To restore and develop the economy of Donetsk and Luhansk regions, it is planned to attract four sources of funding with the ultimate goal to create a "success belt" in the region.
Deputy Prime Minister of Ukraine – Minister for Reintegration of the Temporarily Occupied Territories Oleksiy Reznikov said this on the air of Dom TV channel.
The official noted that $21 billion was needed to eliminate the consequences of the Russian aggression in eastern Ukraine.
"We announced this figure referring to a research made by the Vienna Institute for International Economic Studies. It is envisaged that Ukraine will need this sum of money to restore the destroyed economy due to the occupation of only a part of Donetsk and Luhansk regions. Crimea is not taken into account," he explained.
According to Reznikov, the Government considers four sources of funding for the restoration of territories: state budget, donor assistance, foreign loans, and investments.
He noted that investors would be attracted to implement the main idea: to create a "belt of success" in the government-controlled part of Donetsk and Luhansk regions.
Therefore, according to the Deputy PM, the Government's task is to create conditions that will attract investors. In particular, four main points are taken into account. First, investments must be insured against military and political risks.
In addition, it is necessary to ensure the work of branches of the International Chamber of Commerce (ICC), international commercial arbitration which will consider the possible disputes with investors.
At the same time, administrative procedures and bureaucracy should be reduced to facilitate doing business, speeding up the process of starting a business, and so on.
Finally, the fourth aspect is the focus on small and medium-sized enterprises.
Reznikov clarified that the creation of a "belt of success" would be implemented primarily in the government-controlled parts of Donetsk and Luhansk regions. After the return of the temporarily occupied territories to Ukraine, the project will be implemented in the rest of the region.
The official added that the Government had already approved the concept of economic development of Donetsk and Luhansk regions, on the basis of which a strategy is being formed "and the final package of bills will be submitted to the Parliament."
ol