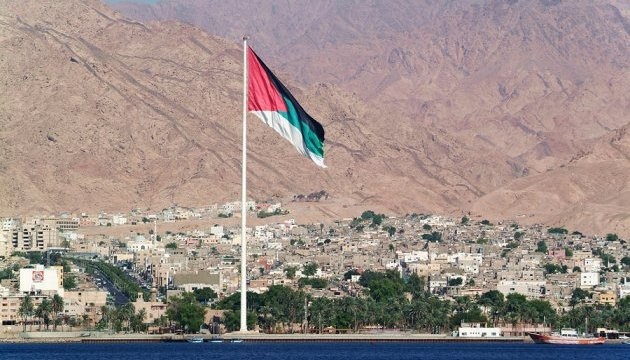 Jordan could become a hub for Ukrainian food products in Middle East
The Hashemite Kingdom of Jordan has every chance to become a kind of hub to meet the food requirements of the people of the Middle East and North Africa.
"To do this, we need to think about the creation of a free trade area between Ukraine and Jordan, a visa-free regime that would provide opportunities for free movement of citizens and, above all, business representatives. That would promote mutual investment and implementation of a number of joint projects," President of the Ukrainian Agrarian Confederation, Chairman of the Council of Entrepreneurs under the Cabinet of Ministers Leonid Kozachenko said during the Ukraine-Jordan Economic Forum, which took place on Tuesday in the format of a video conference, an Ukrinform correspondent reports.
As noted, Ukraine is one of the world leaders in the production and export of agricultural products. In particular, the country annually exports about 60 million tonnes of grain crops, reaching 90 million tonnes together with oilseeds. At the same time, having 30% of the world's black soil reserves, Ukraine can triple the gross output of agricultural products (including increasing the output of grain crops and oilseeds by a third - up to 125 million tonnes).
Instead, the country needs Jordanian phosphate raw materials to produce mineral fertilizers. The cultivation of exotic fruits in Jordan, which would be supplied to Ukraine, is also a promising segment. There is interest in joint projects on mechanical engineering and energy, as well as in the field of tourism.
"We are ready to unite forces - including in processing - with the Jordanian state and business. We hope that Jordan will become a model for Ukraine's cooperation with other countries in the region," Kozachenko stressed.
According to him, the Memorandum of Understanding between the Jordan Businessmen Association and the Ukrainian Union of Industrialists and Entrepreneurs signed within the framework of the economic forum will help unite efforts for the development of national economies.
As reported, the agreement between the Government of Ukraine and the Government of Jordan on trade and economic cooperation entered into force in 2003. The highest level of bilateral trade in goods and services amounted to more than $1 billion in 2008. In 2009-2011, trade in goods and services between the countries ranged from $473 to 540 million.
According to the State Statistics Service of Ukraine, the total volume of trade in goods and services in 2019 amounted to $197.922 million, up 8.3% compared to 2108.
ol