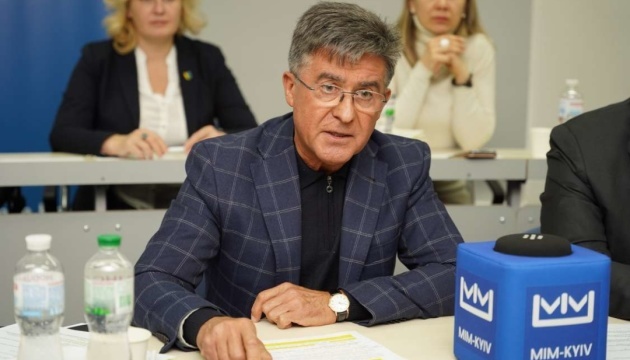 MP Kucher: Implementation of Green Deal must build on national situation
When deciding on Ukraine's accession to the European Green Deal, it is necessary to take into account the strengths and weaknesses of our country and domestic producers.
Mykola Kucher, a member of the Verkhovna Rada Committee on Agrarian and Land Policy, made a corresponding statement during the round table meeting entitled "Ukrainian Agricultural Sector in Context of European Green Deal: Challenges and Opportunities" on March 13.
In particular, he noted that the European Union's field-to-table strategy within the Green Deal provides for the reduction in the use of hazardous pesticides and antibiotics in animal husbandry by 50%, fertilizers - by 20%, as well as the expansion of the organic production share up to 25% until 2030.
At the same time, "the agricultural productivity in Ukraine is 10-50% lower than in those countries that we perceive as certain benchmarks," Kucher said.
"As for the use of agricultural resources. If we talk about nitrogen, Ukraine contributes (on average) 42 kg/ha, the United States - 73 kg/ha, the EU - 90 kg/ha. If we talk about the use of pesticides, the figures are: Ukraine - 0.75 kg/ha, the United States - 2.5 kg/ha, the EU - 3.1 kg/ha.
So, we have a situation when our productivity is up to 50% lower and the use of resources is 2-3 times less. This means that Ukraine's agricultural sector looks pretty good in terms of current environmental impact. Based on this, we need to form our national position," he stressed.
At the same time, the MP expressed confidence that it would be very difficult to implement the basic principles of the European Green Deal in Ukraine without the full resumption of the Ministry of Agrarian Policy and Food of Ukraine and the comprehensive state support for farmers.
ol