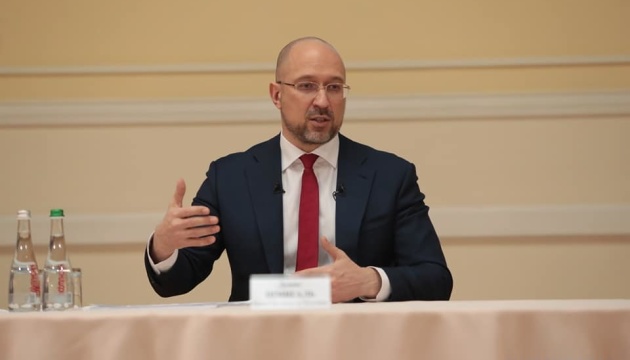 Government to continue increasing presence of Ukrainian producers in world markets
The revision of the EU-Ukraine Association Agreement, in particular of its trade annexes, has started this year.
"We have started work on the so-called 'industrial visa-free regime'. What does this provision mean in terms of a full and comprehensive free trade area? This means that quotas for certain Ukrainian goods on the European market will be minimized or removed completely," Prime Minister of Ukraine Denys Shmyhal said during a press conference dedicated to the results of the year of the Government's activities under his chairmanship, an Ukrinform correspondent reports.
According to the Prime Minister, almost 14,000 Ukrainian entrepreneurs are present in the European markets now and the Government will make efforts to increase this presence.
"It's an inevitable path we will move along. Europe will open more markets to Ukraine. And Ukrainian business must prepare for this," the Prime Minister said.
Denys Shmyhal added that Ukraine was holding trade liberalization talks with a number of countries, including Turkey and Canada.
"Negotiations on a free trade agreement with Turkey entered final straight. We also discuss amendments on expanding the free trade agreement with Canada," the Prime Minister said.
ol