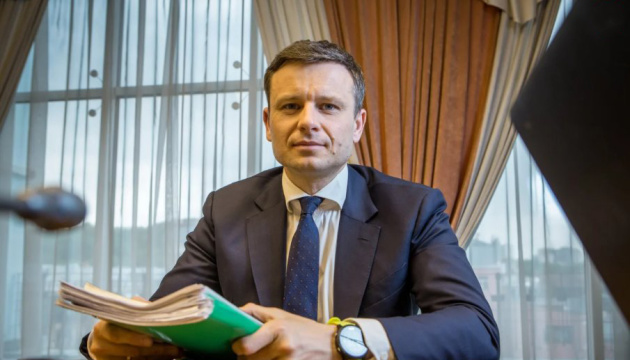 Finance Ministry will not stop social payments despite pause in relations with IMF
The Ministry of Finance is not considering options to stop the payment of social benefits, despite the pauses in relations with the International Monetary Fund (IMF).
Ukrainian Finance Minister Serhiy Marchenko said this in an interview with the Segodnya online news site, the ministry's press service reports.
"We need a program with the IMF to provide sources of coverage for external borrowings. At the same time, we are not considering options for terminating any social benefits. Even theoretically. It is out of the question," Marchenko said.
He recalled that the IMF assessment mission worked in Ukraine from December to February to revise the program.
"We are still agreeing on the parameters of future commitments and the fulfillment of existing ones. We are having a normal discussion on key issues. There are no disputes on any issue. I would like to note that the online mission has certain specifics. I think that we would have found a solution faster if we had had two weeks of constant communication with experts in an offline format. But we keep on working," Marchenko said.
The minister noted that this concerned the reformatting of the current program in terms of assessments and commitments.
"We need to start working on the text of the memorandum, reach a staff-level agreement, and then follow the terms of the program revision. I confess that in December our expectations were more optimistic. Then there were fewer issues to resolve. Today, in connection with the situation on the energy markets, additional aspects have arisen that require coordination with the IMF mission," the official said.
As Ukrinform reported, on February 12, the IMF mission completed its work in Ukraine, but the decision to review the Stand-By Arrangement was not made.
On June 9, the IMF Executive Board approved a new 18-month Stand-By Arrangement for Ukraine with total funding of USD 5 billion. Ukraine received the first tranche of USD 2.1 billion on June 12.
ish