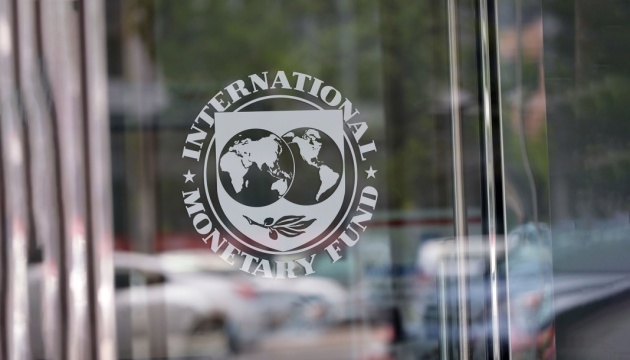 Ukraine expects to get next IMF tranche this year – president's advisor
Ukraine looks forward to receiving the next tranche from the International Monetary Fund (IMF) this year, the president's economic advisor, Oleh Ustenko, has said.
He said this on the air of Ukraine 24 TV channel on March 1, according to the website of the head of state.
According to Ustenko, Ukraine's cooperation with the IMF continues. The Verkhovna Rada will adopt amendments to the legislation necessary to receive the next tranche.
"We expect to receive the IMF tranche this year. Our program is designed to disburse USD 5 billion. We have already received USD 2.1 billion," he said.
Ustenko stressed that the requirements of the program of cooperation with the IMF coincide with the program of the president. This, in particular, concerns the need for judicial reform and ensuring the functioning of the anti-corruption infrastructure.
Thus, in order to amend the Ukrainian legislation in terms of the judicial system, the president held many meetings, communicated with Ukrainian and foreign experts and convinced the MPs.
"The program is underway. As soon as the corresponding legislative initiatives of the president are voted for in the Verkhovna Rada, we will be able to say that, for our part, we have fulfilled everything that we promised… We are not doing this for someone else, we are doing this for the Ukrainian people," he said.
Ustenko stressed that successful cooperation with the IMF will give Ukraine the opportunity to make more profitable borrowings on the international market and is a good signal for foreign investors. He also added that 2020 was difficult in terms of attracting investment, but the Ukrainian economy could receive about USD 3 billion in foreign direct investment this year.
As Ukrinform reported, on February 12, the IMF mission completed its work in Ukraine, but the decision to review the Stand-By Arrangement was not made.
On June 9, the IMF Executive Board approved a new 18-month Stand-By Arrangement for Ukraine with total funding of USD 5 billion. Ukraine received the first tranche of USD 2.1 billion on June 12.
ish