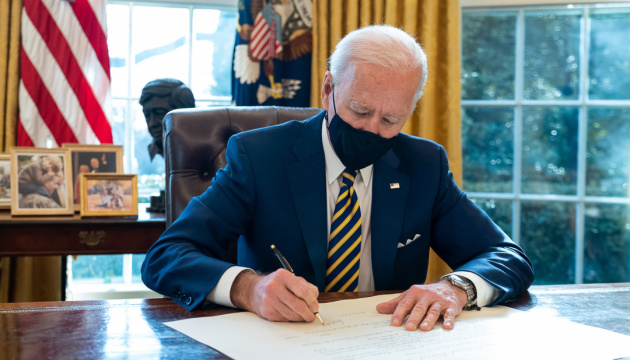 Biden sees Nord Stream 2 project as bad deal for Europe - White House
U.S. President Joe Biden sees the Nord Stream 2 gas pipeline project as a bad deal for Europe and is considering the application of sanctions to stop the pipeline's construction, according to White House Press Secretary Jen Psaki.
She said this at a press briefing on Tuesday, February 16, according to the Voice of America.
The Biden administration is continuing to monitor activity to complete or to certify the pipeline, she said.
According to Psaki, the president has made clear that the project is a "bad deal because it divides Europe, it exposes Ukraine and Central Europe to Russia — Russian manipulation, and because it goes against Europe's own stated energy and security goals."
The natural gas pipeline from Russia to Germany is 94% complete. A year ago, the pipeline's construction was suspended due to U.S. sanctions, but the Russian side resumed work on its own with the consent of the German side.
Ukraine opposes the construction of the pipeline. The opponents of the project are also the United States, Poland, and the Baltic countries.
op