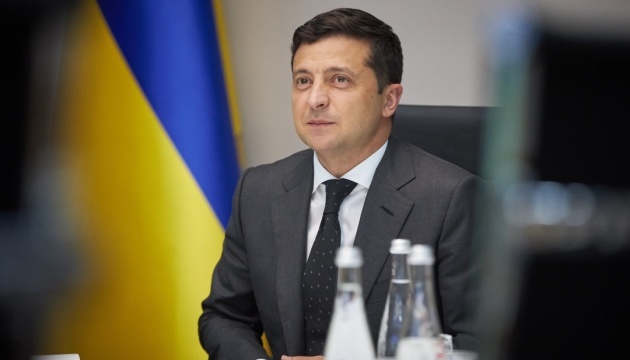 Local authorities, Naftogaz agreed not to raise heat tariffs - Zelensky
Ukrainian President Volodymyr Zelensky has said that heat and hot water tariffs in the regions will not be raised.
He said this in a video posted on his Facebook page.
"A meeting was held with mayors and Naftogaz. It has been agreed that tariffs for heat and hot water in the regions will not be raised," Zelensky said.
The president called on the local authorities, responsible for these issues, to act responsibly, thinking primarily of ordinary Ukrainians.
At the same time, he recalled that the Cabinet of Ministers had set the maximum price of natural gas at UAH 6.99 per cubic meter for household consumers.
According to the president, such tariffs will be in place until the end of the heating season.
As was reported earlier, tariffs for natural gas and its transportation increased in Ukraine on January 1. The preferential price per 100 kW of electricity per month for private consumers was canceled. Protests have taken place in various regions due to growing prices for utility services.
On January 18, the Cabinet of Ministers at a special meeting set the maximum price of natural gas for household consumers at UAH 6.99 per cubic meter. According to Prime Minister Denys Shmyhal, this means an over 30% reduction in utility bills.
The government also set a maximum tariff for natural gas distribution - it will not exceed UAH 1.79 per cubic meter.
In addition, Shmyhal said that Ukrainians who have electric heating will receive compensation for electricity tariffs increased from January 1.
op