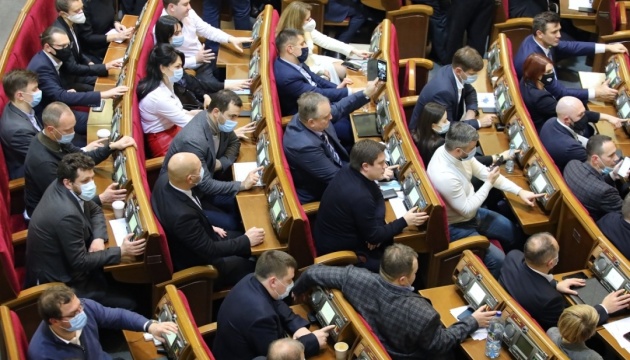 Parliament adopts law establishing Economic Security Bureau
The Verkhovna Rada of Ukraine has passed at second reading and as a whole the draft law on the establishment of the Bureau of Economic Security of Ukraine (No.3087-d) which, among other things, provides for the transfer of investigation of economic crimes from the Security Service, State Fiscal Service, State Bureau of Investigation to the newly created body.
According to an Ukrinform correspondent, 242 MPs voted in favor of the draft law.
The law stipulates that the Bureau of Economic Security of Ukraine is a central body of executive power which is entrusted with the task of counteracting offenses that encroach on the functioning of the state economy. It is determined that the Bureau exercises its powers through the central office and territorial offices.
It is envisaged that the territorial offices of the Bureau are established and liquidated by the Government.
The powers of the Bureau are the following: the implementation of operational and investigative activities and pre-trial investigation within the statutory jurisdiction; conduct of informational and research and analytical informational activity in order to identify and eliminate the causes and conditions that contribute to the commission of criminal offenses under the jurisdiction of the Bureau of Economic Security of Ukraine.
The Bureau will also carry out informational interaction with the government authorities, local self-government bodies, judicial authorities, other government agencies, enterprises, institutions and organizations, competent bodies of foreign states and international organizations; collect, analyze information; carry out international cooperation with the competent authorities of foreign states.
оl