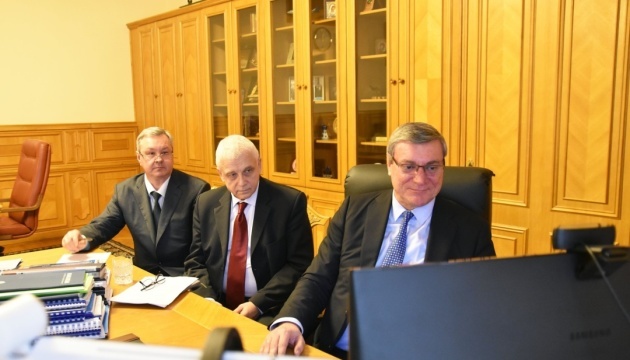 Urusky, Kvien discuss military-technical cooperation between Ukraine and United States
Deputy Prime Minister and Minister for Strategic Industries of Ukraine Oleh Uruskyi and Chargé d'Affaires of the United States in Ukraine a.i. Kristina Kvien discussed the issues of military-technical and industrial cooperation between Ukraine and the United States during an online conversation.
As the Ministry of Strategic Industries of Ukraine informs, Oleh Uruskyi outlined his vision of possible areas of bilateral partnership, which, in his opinion, may be of mutual interest and will contribute to the deepening of the strategic ties between the countries.
The Deputy Prime Minister also outlined the key priorities for further activities of the Ministry of Strategic Industries for 2021, including the establishment of the Defense Technology Agency following an example of U.S. Defense Advanced Research Projects Agency, DARPA.
As noted, Kristina Kvien congratulated the Ministry for Strategic Industries on the progress made during the operation of the Ministry and expressed support for the reform of the Ukrainian defense industry. The U.S. diplomat pointed out the transparency of reforms in the defense industry as it will be positively perceived by investors and will allow the United States and Ukraine to reach a new level of collaboration.
As reported, the Ministry of Strategic Industries of Ukraine presented five key tasks for 2021, including the establishment of a defense technology agency on the model of DARPA which will implement scientific and technical developments and new technologies to create modern types of competitive weapons and military equipment.
ol