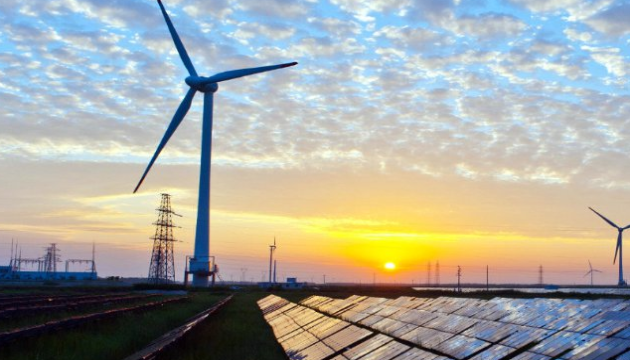 Ukraine outlines energy development priorities for coming years
Ukrainian economic recovery and energy sector reform are in line with the European Green Deal, Deputy Energy Minister of Ukraine Yaroslav Demchenkov said at the 11th session of the IRENA Assembly.
As the Government portal informs, Demchenkov noted that Ukraine adheres to the UN Sustainable Development Goals and the Paris Agreement. The Ministry of Energy is currently reviewing current Ukraine's energy strategy until 2035 to implement more ambitious targets for reducing CO2 emissions in the fuel and energy sector. In addition, this year it is planned to start elaboration of a new energy strategy until 2050 based on the European Green Deal goals.
The task of national and energy security is the integration into the EU energy system in 2023 or earlier, the official stressed.
At the same time, decarbonization of the economy requires a balanced development of renewable energy. In addition to solar power, wind power and hydropower, Ukraine has significant resources for bioenergy development. A carbon-free future of Ukrainian energy and the gradual abandonment of thermal generation are also discussed.
In addition, in order to create favorable conditions for the sustainable development of renewable energy sources, key regulations for green auctions were developed and implemented. In particular, international companies and investment funds will be invited to participate. A plan for the financial recovery of the electricity sector is also being prepared.
Ukraine also makes efforts to build smart grids and stimulate the development of highly maneuverable generating facilities and installation of electrical energy storage systems.
Demchenkov stressed that Ukraine is recognized as EU's priority partner in the development of hydrogen capacities due to the significant potential for green hydrogen production and the existing gas transmission infrastructure integrated into the EU.
"We elaborate the concept and legal framework for the development of hydrogen energy. We are interested not only in the export of hydrogen to Europe but also in its use as an energy source in Ukraine," the deputy minister said.
ol