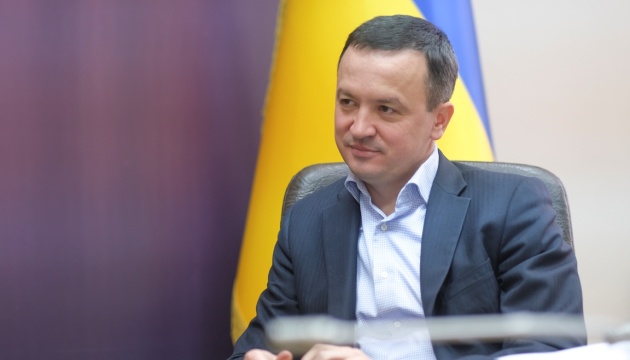 Minister Petrashko: Ukraine may reach climate neutrality by 2050
The goal of reaching climate neutrality by 2050 is quite real for Ukraine.
"The next decades will be an era of ecological transformation of the economy. I believe that the goal of reaching climate neutrality by 2050 is quite real for Ukraine. To do this, we need to set the framework for climate transformation, which we will adhere to in the coming years," Minister of Economic Development, Trade and Agriculture of Ukraine Ihor Petrashko said at a meeting of the interagency working group on coordination of overcoming the climate change effects within the European Commission's European Green Deal initiative, an Ukrinform correspondent reports.
According to the official, the main goal for Ukraine for the next decade should be not so much a quantitative reduction of emissions but a change in the quality of economic and environmental policy.
In particular, the task for 2021 is to form a strategy for green transformation of Ukraine's economy until 2050, which will be taken note of in Ukraine's international obligations. In addition, within the framework of the renewal of the Association Agreement, it is necessary to negotiate the conditions of mutual access to market in the context of climate policy of Ukraine and the EU.
Petrashko stressed that the Ministry of Economic Development sees the issue of fighting climate change, and hence the issue of implementing the European Green Deal, primarily as an economic issue.
"Ukraine's carbon emissions are lower than those of Europe, accounting for 38% since 1990. Ukraine also has lower pesticide use, etc. At the same time, Ukraine lacks a clear integrated strategy for the green development of the Ukrainian economy and its industries. In addition, the level of welfare in Ukraine also requires prioritizing economic development," Petrashko said.
ol