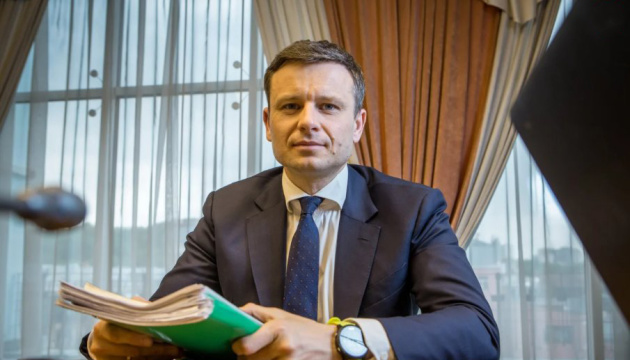 Direct financing of state budget from IMF should be stopped by 2023 - Marchenko
The Ukrainian Finance Ministry believes that direct financing of the state budget from the International Monetary Fund (IMF) should be stopped by 2023.
Finance Minister Serhiy Marchenko said this in an interview with Austrian newspaper Der Standard, the ministry's press service reported.
According to Marchenko, the IMF currently provides money directly to the budget to finance the budget deficit. The Finance Ministry wants the IMF to allocate money to the reserves of the National Bank of Ukraine, or only provide technical assistance, i.e. guarantees that the money will be available in case of emergency.
"Direct financing of the state budget should be stopped by 2023 so that we can borrow money on market terms and become independent again in terms of our borrowings," Marchenko said.
He noted that Ukraine still depends on good news from the IMF in 2021 so as to continue its cooperation with the EU and the World Bank and to borrow money on the capital market at reasonable interest rates.
The IMF's mission for the first review of the Stand-By Arrangement for Ukraine resumed its work on January 11, 2021. The work will be continued remotely.
op