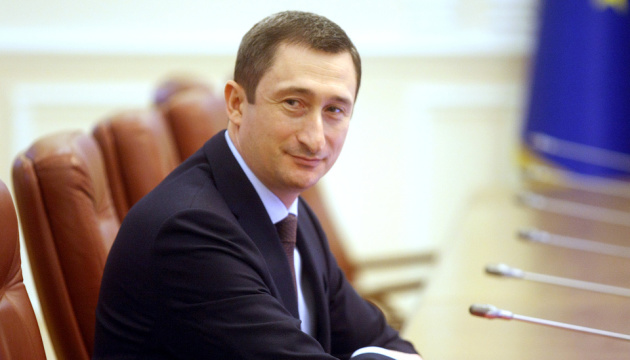 Great Construction program to include about 300 facilities this year – Chernyshov
Construction works within about 300 facilities are planned to be launched in Ukraine as part of the Great Construction program for 2021, Minister of Communities and Territories Development Oleksiy Chernyshov says.
"The Great Construction program for 2021 will include about 300 facilities. Of these, up to 70% account for social infrastructure facilities, including schools, kindergartens, sports facilities and administrative service centers; and about 30% are economic development facilities, namely industrial parks, economic agglomerations, tourism infrastructure, as well as science museums," Chernyshov wrote on Facebook.
He added that all Great Construction facilities will meet modern requirements for inclusiveness. According to the minister, the final list of facilities to be included in the program this year will be approved jointly with the regions by the end of January.
As a reminder, the Great Construction national program was initiated by President Volodymyr Zelensky and launched in March 2020. The goal of the program is to build the necessary infrastructure facilities throughout Ukraine. In 2020, within the framework of the Great Construction program, 114 schools, 100 kindergartens, 101 sports facilities were built, and 3,900 km of principal roads were repaired in the country.
ish