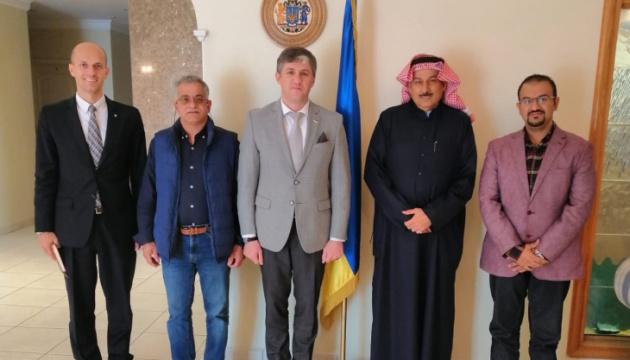 Kuwait studying possibility of sweets import and manufacturing in Ukraine
Kuwait is studying the possibility of sweets import to Ukraine and establishing joint production facilities.
The issue was discussed during the meeting between Ambassador of Ukraine to Kuwait Oleksandr Balanutsа with General Director of Al-Watan Sweets Co W.L.L. Kh. Al-Halwaji on January 13, 2021.
"The parties discussed the possibility of Kuwaiti sweets export to Ukraine and agreed to study the feasibility of establishing joint Kuwaiti-Ukrainian production facilities in Ukraine," the Embassy of Ukraine to the State of Kuwait informs.
As noted, Ambassador Balanutsa emphasized that the establishment of Kuwaiti sweets manufacturing in Ukraine will open the way to export to Europe, as Ukraine has well-developed logistics with the European Union and signed the Association Agreement, which applies lower customs tariffs on import of Ukrainian goods to the EU states.
ol